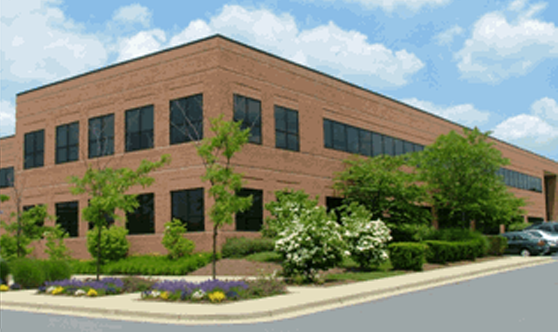 ---
Core Source Technologies
Centrally located on the I-270 Technology Corridor.
20410 Century Blvd.
Suite 130
Germantown, MD 20874
OFFICE: 301-540-9913
FAX: 1-888-812-3180
November 2015, Core Source Presents "Small Business Start-Ups"
Rod Bullard, President and CEO of Core Source Technologies presented at the James Madison University College of Business on the subject of "Small Business Start-ups" There were approximately 80 students in attendance and the presentation outlining the key 10 steps in starting a successful new business was received well by the students. As expected, the audience had many interesting questions about the highlights and low points of running a small business. Rod shared his experiences on two companies he currently owns and operates today. This presentation has paved the way for a series of small business related topics to be presented at James Madison on a quarterly basis by Core Source Technologies.
September 2015, ISO Recertification
We received our recertification in September 2015 upon completion of an audit of our entire Quality Management System (QMS). Our system was found to be fully effective (no non-conformances). Overall our system was found to be mature with strengths being our quick customer response and the risk mitigation and employee ownership that we have already implemented into our system.
July 2015, Core Source identified as Vicor Certified VAR
Core Source has been using Vicor Power Supplies (along with other Vicor products) for custom power supply designs for many years. Last year, Vicor, too, began pointing their customers to Core Source for custom solutions as well. This lead to a natural relationship, identifying Core Source as a Value Added reseller (VAR).
August 2013, ISO Recertification
We had our 5th annual audit since receiving our initial ISO certification in September 2009. An outside auditor came to Core Source and audited our entire Quality Management System (QMS). This audit resulted in no non-conformances or findings. They applauded the simplicity in our processes as being customer-centric, allowing us the flexibility to manage a broad range of projects, and the smart people we hired as having the experience and diversity to meet customer needs.
September 2012, Core Source Presents, "Environmental Sealing Techniques"
John Tomasi, Mechanical Engineer at CST, discussed environmental sealing techniques including sealing options, advanced sealing techniques, and some sealing design tips that led to some detailed environmental sealing techniques for system design.
August 8, 2012, ISO Recertification
Core Source had their fourth annual audit since receiving ISO certification in September 2009. Over a 3-year period an outside auditor audits our entire system, on the 4th year the audit covers our complete system. Since first receiving our ISO certification Core Sources' Management's approach to ISO is to implement a quality system as a business initiative and as noted by one of our ISO auditors, "your report reflected that [business initiative] company-wide focus.".
September 26, 2011, Rebranding as a Solutions Provider
Since the successful addition of Hardware Engineering to our service portfolio, Core Source Technologies has continued to meet our customer demands while maintaining our unsurpassed quality standards and customer focus. Core Source Technologies maintains a quality system that is backed by ISO 9001:2008 certification. With each project's success customer requests only increased. Rod Bullard, President of Core Source Technologies recently stated, "Rebranding ourselves as a Solutions provider is the obvious next step in following our mission to meet and exceed customer needs." Part of our rebranding effort meant updating our tagline to "Accelerating Innovative Solutions" and a complete facelift to our website to reflect that we listen to our customers and we have shifted our business focus to provide full turnkey and task-oriented solutions. Core Source Technologies continues to be a customer focused company with the highest level of integrity and quality.
September 21, 2011, Core Source receives ISO recertification
Core Source had their third annual audit since receiving ISO certification in September 2009. After completing the audit, the external auditor cited there were "no findings" and "no weaknesses" identified. She further noted, " your [CST's] internal audits and management reports were really very good--some of the best she's seen." Core Source Management's approach to ISO is to implement a quality system as a business initiative and "your report reflected that [business initiative] company-wide focus."
September July 21, 2011 Core Source Presents, "A Guide to Successful Compliance Testing"
Kerry Keksz, Dir. of Program Management at CST, discussed what is needed for a successful compliance test program at an all day event sponsored by MET Labs. MET sponsors an all day event of seminars and technical discussions related to the testing discipline as well as a tour of their facility. Partner labs also attend providing additional expertise.
September, 2010, Core Source, Ashton Engineering, and Eagle Sales sign agreement
Core Source Technologies and Ashton Engineering / Eagle Sales have signed a representative agreement. Rod Bullard, President of Core Source Technologies, stated, "We are extremely excited about this new alliance. Sales channels will be extended considerably by having Ashton Engineering / Eagle Sales represent Core Source Technologies. This is a business decision that will indeed improve the brand recognition and increase sales opportunities." Established in 1985, Ashton Engineering / Eagle Sales is a manufacturers' representative company specializing in the sales and marketing of high technology products and services to the Mid-Atlantic region. They service most major markets in the region, which includes military/aerospace, defense, government labs, telecommunications, commercial OEM, industrial and medical companies.
September 10, 2010, Core Source receives ISO recertification
Core Source had their first annual audit since receiving ISO certification in September 2009. After completing the audit of our system, there were "no findings" and "no weaknesses" identified. The auditor noted a "positive trend analysis" where management increased the goals of our quality objectives since our initial audit. The auditor attributed the success of our ISO Quality system to management's decision to implement it as a business initiative, which could be directly correlated to the high customer satisfaction and efficiencies we were seeing. At a company-wide celebration to celebrate the overwhelming success of our ISO Quality system, Core Source President Rod Bullard stated, "Since last year when we implemented ISO as a quality initiative, our overall engineering services and product development has grown by leaps and bounds, and I attribute our success to your (CST staff) dedication to your craft and to meeting our customer's needs." October 2010.
September July 22, 2010 Core Source Presents, "Thermal Management Principles at the System Level"
Dave Fries, VP of Engineering at CST, presented at the MET Lab's sponsored event, a day of seminars and technical discussions related to the testing discipline. Partner labs also attend providing additional expertise.
April 2010 Core Source announces new strategic alliance partner First Source Electronics
Core Source Technologies has partnered with First Source Electronics (FSE) Partner as our preferred solution to accelerate prototype and manufacturing deliveries. FSE is vertically integrated company and a local leader in Contract Manufacturing for over 10 years. FSE's expertise resides in the process engineering and manufacturing of printed circuit board assemblies, BGA x-ray and rework, cable assemblies, electro-mechanical subassemblies and top level rack/chassis integration with functional test. Together with FSE, our proven model accelerates the New Product Introduction (NPI) cycle to seamlessly transition your engineering conceptual design and development to production at First Source Electronics.
2010 Expansion of Prototyping Lab Space
Due to continuing demand for quality prototyping and assembly requirements, we have added an additional 3,000 square feet to our prototype lab space. Highlights of this space include a dedicated area with specialized power and AC to meet small and large electronic rack assembly, integration, and test needs. We have also added secure, customer dedicated areas for material control. This additional space is in direct response to our focus on customer satisfaction, quality, and continuous improvement.
October 2009 Core Source Technologies receives ISO certification
Core Source Technologies is recommended and receives ISO 9001:2008 Certification for our Quality Management System.
October 2009 Core Source holds their 6th Annual Open House
Core Source's 6th Annual Open House and cookout was a huge success. This year's focus was on product certification with Core Source's new alliance partner, MET Laboratories, holding Q&A sessions. Sessions repeated on the hour to meet attendee's schedule needs. As in previous years, this was a casual event providing the opportunity for new clients and long-term customers to mingle with Core Source staff and discuss ways that we can help them streamline and accelerate their product development needs.
May 2009 Core Source Technologies moves closer to ISO certification
In response to increasing inquiries and our commitment to quality, Core Source Technologies (CST) is pursuing ISO 9001 Certification. ISO 9001—part of the ISO 9000 family of standards for quality management systems maintained by the International Organization for Standardization—is a standard that ensures organizations provide high quality products and services to their customers. Compliance with ISO 9001 includes monitoring processes to ensure they are effective; keeping adequate records; checking output for defects, applying corrective action where necessary; regularly reviewing the entire quality system; and facilitating continual improvement. The benefits of ISO 9001 certification generally include:
- Increased efficiencies and effectiveness
- Increased customer satisfaction and retention
- Improved employee motivation, awareness, and morale
- Reduce waste and increases productivity
CST has nearly completed documenting internal processes and will soon begin work with an auditing company to move forward in the certification process. CST believes that compliance with, and certification for ISO 9001, will improve its already stellar record for high levels of customer satisfaction.
May 2009 Core Source Technologies accepts Visa and MasterCard
To meet customer needs and respond to customer requests, Core Source Technologies is now accepting Visa and MasterCard. This payment option can help companies who find themselves in a bind to meet delivery dates. Using a credit card provides the option to quick start a project—your project can be worked on while paperwork proceeds through your company's internal processes and required signature/approval cycle. This payment option is available for all of our services whether it's mechanical engineering, PCB design, supply chain, compliance, model shop/prototype development, technical writing, or any combination thereof.
March 2009 Core Source Technologies and Met Laboratories announce a Strategic Alliance
Germantown, Maryland, March 23, 2009— The strategic alliance allows the two companies to promote each other's services and provides customers with preferred access to the skills and expertise each company offers. Core Source customers who need quality, accredited testing will benefit by having access to MET Labs wide range of testing services, including EMI and Environmental Simulation; Safety Certification; CBTL and NCB for ITE, Laboratory, Medical, Audio/Video equipment; and EMC testing. MET Labs customers who need help resolving issues that arise during testing or preparing for regulatory compliance testing or certification will benefit from Core Source Technologies' engineering services, including mechanical design, simulation, and analysis; PCB layout; technical publications support (online help, installation instructions, user guides, administrator guides, etc.); material and parts sourcing; and prototype or pilot rework.
September 2008's Annual Open House
This years' Open House Event focused on "New Product Introduction." Event highlights included
- NPI - Seamless Product Transitions - presentation and discussion sessions with round-table discussions that followed.
- Microsoft Word "Tips & Tricks" - Sr. Technical Writers held training sessions and round-table discussions answering participant questions
Core Source employees (Mechanical Engineers, Compliance Engineers, Mechanical Designers, PCB Designers, Supply Chain Managers, Technicians, and Technical Writers)were available to answer questions during this event. Attendees stayed afterwards to ask their specific questions.
June, 2008 Core Source Technologies announces the launching of its sister company Core Source Solutions, LLC to deliver New Product Introduction (NPI) services.
Core Source Solutions will provide solutions and services focused on all aspects of NPI. This will include supporting companies transitioning pilot level product to the production environment. NPI services include pilot development, supplier and CM qualification, production logistics, design for manufacture and assembly (DFMA), obsolescence and supply chain services. For more information about our NPI services, visit Core Source Solutions.
DIRECTV launches SAT-GO
DIRECTV launched its SAT-GO (Satellite-To-Go), combined receiver, satellite, antenna, and TV all in one, easy to carry unit. Core Source Technologies provided mechanical engineering, PCB, technical publications, and NPI support in the development of this product. May 2007
Bar Mate awards contract to Core Source Technologies
Bar Mate awards Core Source Technologies a contract for full turnkey solutions, including New Product Introduction Services.
Core Source Technologies Open House
Core Source Technologies (CST) held its second Open House along with Mantaro Networks. This event was an opportunity for new and existing clients to meet and interact with our growing staff and learn about our streamline contract process. Technical Specialists from each of our capabilities were available to discuss the latest techniques and tools that are driving our company's growth and client-product development. Since moving to their new facility last year, CST has grown their staff strengthening their technical expertise. Along with growing expertise, they have invested in some of the latest technical tools that can drive and create the latest cutting edge technologies for clients and their customers. Sept. 2006
Growing Mechanical Engineering team to support growing clientele
Core Source Technologies continues to strengthen its Mechanical Engineering (ME) services by adding key personnel to their staff. Recent staff additions bring a wealth of ME experience as well as honed skills using Pro Engineer Wildfire 2 and 3 software. This recent investment in staff and tools will help support continued growth in both PCB and ME capabilities. June 2006
Expanding PCB software capabilities
Core Source Technologies has recently added Mentor Graphics' Expedition software to their PCB development toolset. Although many customers request PCB development in PADS and Allegro, Core Source Technologies is seeing a growing interest in Expedition. Recently, Mr. Bullard, President of Core Source Technologies stated, "We believe our recent investment in Expedition software will expand our growth and most importantly, provide solutions to our growing client base," as well as ensure our customer's ability to take advantage of the latest efficiencies and methodologies in PCB development. April 2006
Core Source Technologies moves to new facility
On May 24, 2005, Core Source Technologies moved to a new facility, while still keeping their roots in Germantown, Maryland. The new facility provides much needed lab space and enables them to provide secured, specialized lab space for specific projects. In addition to providing lab space, the new facility also provides office space to engineers, designers, technicians and support staff. Core Source Technologies continues to partner with hardware and software engineering firm, Mantaro Networks, who are located at the same location, just across the hall. May 2005
Core Source Technologies expands to meet customer needs
In an effort to meet their growing customer base, Core Source Technologies announced that they will be moving to a larger building in Germantown, Maryland in Spring 2005. The new building will provide much needed lab and office space. Core Source Technologies is an engineering solutions service firm providing partial or full turn-key solutions to firms located in the DC metro area and around the country. August 2004
Core Source Technologies identifies Germantown, Maryland as home
Core Source Technologies announced that they will establish themselves in the state of Maryland as a limited liability company (LLC). Core Source Technologies is a core engineering services firm specializing in providing cost-effective, partial or full turn-key solutions in the mechanical engineering and consulting, printed circuit board design, regulatory compliance consulting / testing, product management, and prototyping. The Core Source Technologies team averages over 20 years of experience in their respective disciplines. May 2003
Collaborative Partnership Announced
Core Source Technologies announces strategic partnerships with two specialized firms that will help bring a full turn-key solution to their combined customers: Bressler Group, for complete industrial design, and Mantaro Networks, for hardware and software engineering services. "This partnership will position us to provide premier core engineering services to firms throughout the DC metro area and around the country," stated Rod Bullard, President of Core Source Technologies. May 2003