Our Work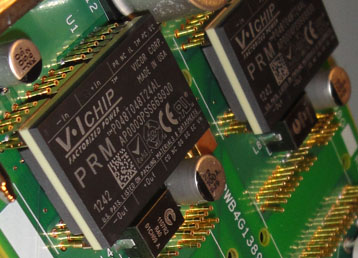 Custom Power Supply
Market Sector: Government-Defense
Description and Scope of Project
TBD...
Results and Project Value
TBD
Our Partner
Core Source Technologies is a certified VAR for Vicor power supplies.
Mechanical / Hardware / Prototype & Test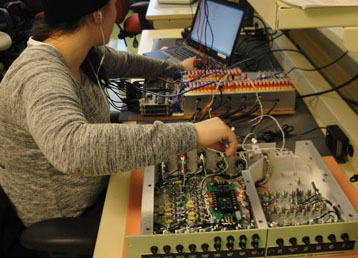 PDU Test Fixture & Low Volume Production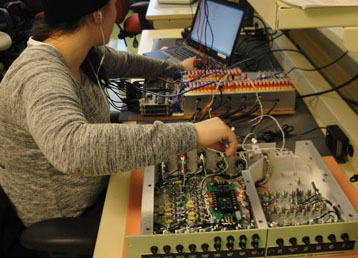 Market Sector: Government
Description and Scope of Project
After designing and building over 100 Power Distribution Units (PDUs), our client came back to us requesting a redesign to enhance features with the option of first article inspection, a low volume build, and a wide range of both environmental and compliance testing within an aggressive schedule.
Results and Project Value
We met an aggressive schedule, which was further compressed at kick-off by 50% for the first group of units even as our client exercised the optional environmental and compliance testing. Our solution encompassed all of our service areas—mechanical, hardware, PCB, supply chain, compliance, prototyping, technical writing. Our low volume production support was further enhanced with a test fixture to reduce initial builds and manufacutring assembly times and units were in the client's hands by their desired date. The client was able to achieve their desired product pricing and has returned to us for builds of this enhanced PDU.
PDU Low Volume Production & Test Fixture
Mechanical / Hardware / Compliance / LVP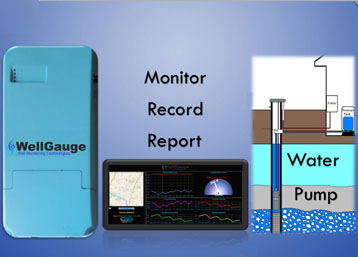 Well Health Solution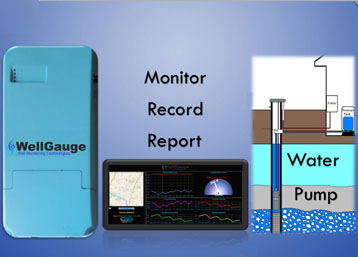 Market Sector: Commercial
Description and Scope of Project
Our client requested we develop a well water monitoring solution that allows both residential and commercial customers to easily monitor water wells for water usage, well water depth, well water replenishment rates and the physical health of the pump system. The customer had aggressive requirements to meet national water well regulations which vary from state-to-state, to have an IP62 ingress rating, and to be NRTL safety certified.
Results and Project Value
The Core Source engineered solution met these requirements by engineering the first indoor installation of a Well Water Monitoring Solution that enabled the customer to remotely monitor the system from an easy to use graphical dash board application. This solution removed environmental and regional regulation concerns by moving the monitoring device from the well head to an indoor installed device. The easy indoor installation and remote monitoring capability is also less invasive visually and easier for customers to stay in tune with their overall water consumption and well health.
Water Well Monitoring Solution
All Service Areas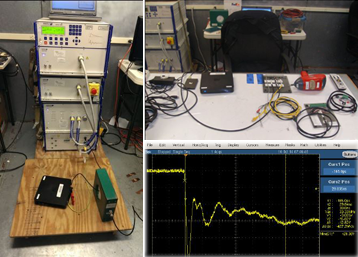 Contract Manufacturer (CM) Set Top Box (STB) Compliance Testing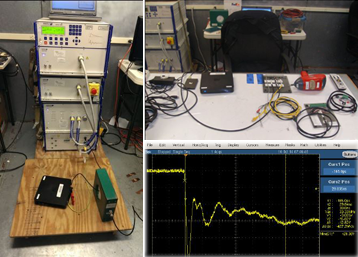 Market Sector: Commercial
Description and Scope of Project
A client experiencing a high number of premature faiilure issues with installed hardware that supported their product services came to us requesting regulatory compliance test support of their Contract Manufacturers (CMs). They asked Core Source Technologies to be a 3rd party test entity providing test, logistical, and troubleshooting support to their suppliers for quality assurance purposes. This required we establish a standardized process, establish test plans and procedures, and coordinate all testing within their product release schedule.
Results and Project Value
Our client required all of their CMs use Core Source Technologies to conduct compliance testing. An immedicate decrease in field failures was observed and the test program is still in place. Their suppliers also recognized Core Source's value in managing and expediting their test schedules and come to us to manage some of their other testing needs. Additionally, our client has asked us to expand our role and begin supporting other testing needs that they have within their own corporation as a means to reduce time to market, reduce costs, and release needed work force to work on higher priorities related to their own products.
Set Top Box (STB) Compliance Testing
Regulatory Compliance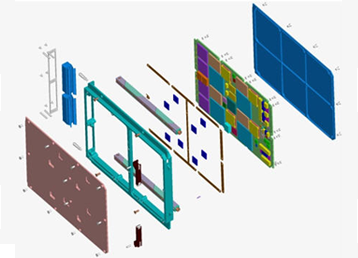 Data Acquisition Card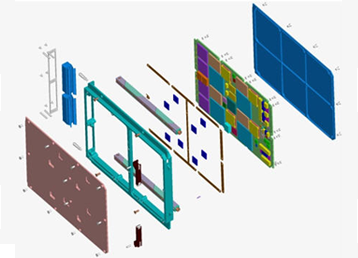 Market Sector: Telecommunications
Description and Scope of Project
A complex circuit board design used to measure characteristics of a satellite signal including power and frequency. We were contracted to develop the circuit card layout, assembly, analysis and New Product Introduction (NPI) transition for a complex circuit board assembly. Once the design was complete and verified, the assembly was handed off to for the NPI transition. This product involved high-volume production, and the NPI team ensured the components could be procured, manufactured, and tested with minimum cost.
Results and Project Value
The circuit card assembly / analysis were a development success. We successfully implemented a contract manufacturing qualification process and transitioned the product into production with a 95% yield on the first production runs.
Mechanical / Hardware / PCB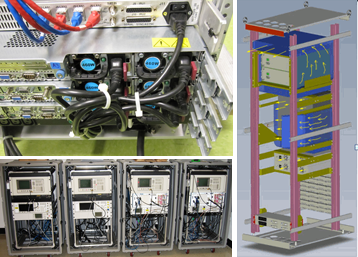 Telecommunications Rack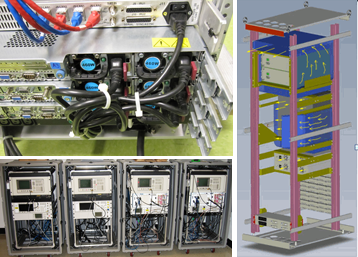 Market Sector: Government-Defense
Description and Scope of Project
Customers have contracted us to design and build IT rack and cabling systems, conduct vibration and thermal solutions, provide small quantity prototype builds and rack assemblies, and support regulatory compliance. Each rack project had unique cost constraints, environmental needs, and very tight schedules. Thermal analysis for airflow were both at the rack level and at the component level requiring a thermal management solution within the overall rack system.Each system also required specially designed cabling systems using commercial-off-the-shelf (COTS) components whenever possible.
Results and Project Value
Together, our team of mechanical and compliance engineers, technicians, and supply chain manager came up with a Concept of a high-level design. Compliance and supply chain were closely involved to ensure parts were available and to avoid possible compliance issues. The Concept Review showed implementation of requirements and high-level CAD illustrations of rack, cables, and bill of materials (BOM). Next, we implemented design details and started the thermal analysis, incorporating results into the overall design. After customer approval of the Detailed Design, we built prototypes. Mechanical designers participated in prototype builds to ensure mechanical fit and hardware engineers would perform functional tests. Compliance testing followed, many of the racks required FCC, Safety, and Environmental testing. After completion of testing, a detailed documentation package was delivered to the customer. We were able to meet customer requirements within price points. Customers have indicated that they never would have met the rigorous schedule and design requirements without us. In numerous instances we were awarded follow on contracts.
Mechanical / Prototype & Test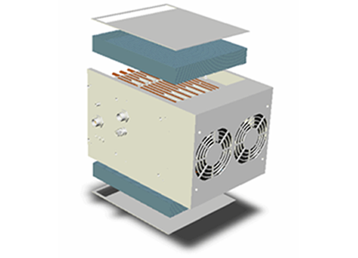 Amplifier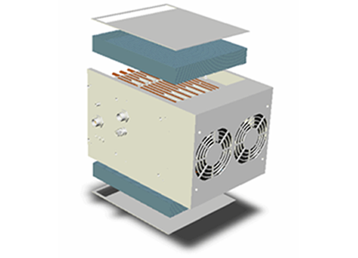 Market Sector: Government-Defense
Description and Scope of Project
Core Source Technologies (CST) provided a full turnkey solution for several high speed, wireless amplifiers for government use. Due to ground transportation and airborne platforms, a smaller, lighter solution was needed. Next-generation satellites were demanding smart-technology requiring power, temperature, current and voltage sensors; two-way communication ports; and remote power monitoring.
Results and Project Value
We met these demands with an integrated solution that encompassed mechanical engineering and analyses, PCB design, supply chain management, prototyping, and technical writing.
Amplifier
Mechanical / PCB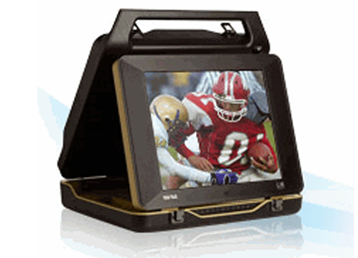 Satellite TV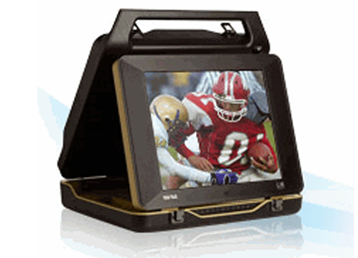 Market Sector: Consumer Products
Description and Scope of Project
SATGO is a durable, light-weight portable Satellite TV with 17 inch display. We were contracted to develop and model the SATGO plastics enclosure while managing strict weight and thermal requirements. We worked closely with both the industrial design firm and the contract manufacturer to engineer a product that met a cost point and could be manufactured in volume quantities. For this project we provided extensive mechanical and electrical solutions via analysis, modeling, and a successful new product introduction (NPI) transition.
Results and Project Value
We were able to meet the aggressive weight requirements of 25lbs by creating a manufacturable design and selecting innovative materials for production. Through extensive DFMA studies, the product unit cost was reduced by 12% from the Pilot release.
Mechanical / PCB / Prototype & Test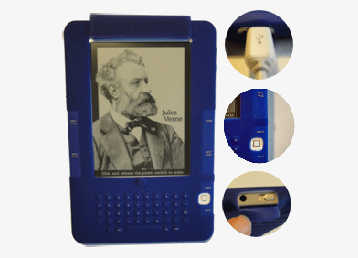 E-Reader Accessory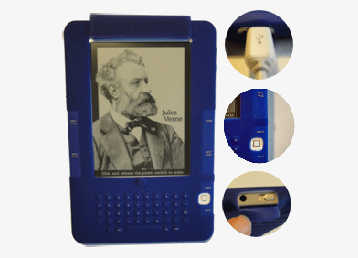 Market Sector: Consumer Products
Description and Scope of Project
We were contacted by a leading e-Reader accessory provider to develop a stretch-to-fit silicone, skin-style e-Reader case for the Amazon Kindle2. The case was to be a high-end case that set itself apart from other commercially available cases, while fitting within the client's product portfolio of other high-end, quality products that they offered.
Results and Project Value
Core Source developed three concept models in the initial development phase from which the client selected the concept that best differentiated their product and provided the best quality to their customers. Core Source developed an innovative case that provided overall protection for the e-reader device and featured attached connector port covers, as well as a light-weight screen protector flap that folds out-of-the way and attaches to the back of the e-reader case when in use, and securely attaches to a molded snap feature on the front of the e-reader case when not in use. We added styling features to the back of the case, giving the case character and providing functional properties—it provides ergonomic finger grips and additional protection if the device is dropped on its back. The integrated customer branding was designed into the case by embedding the logo into styling features. Throughout the detail design we worked closely with the client's tooling supplier to enhance mold-ability characteristics while maintaining the aesthetic and functional requirements. We developed detailed documentation for the customer to deliver to a high-volume production facility and it was well-received by the e-reader community.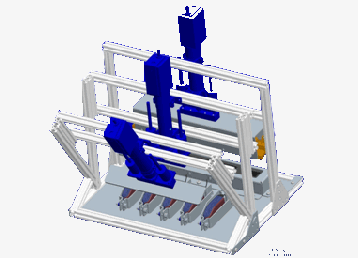 Life Cycle Test Fixture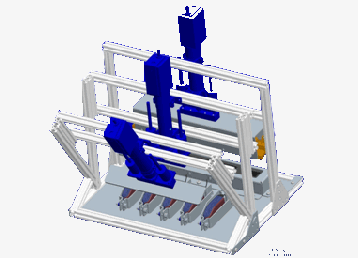 Market Sector: Medical
Description and Scope of Project
A life cycle test fixture designed to test multiple features on one medical device. Test attributes such as stroke, pressure, revolutions, and failure points could be monitored and controlled via software/laptop. We were contracted to design and build the first prototype unit. After verifying the device, it was launched into a low volume production program. Our New Product Introduction (NPI) managed the transition to market, including all supply chain requirements, pilot validation and documentation control.
Results and Project Value
The life cycle test fixture was developed within a very aggressive schedule and has been manufactured in low volumes 8% below the estimated Cost of Goods Sold (COGS) plan due to the DFMA.
Mechanical / Hardware / Prototype & Test